Ready. Set. EduMentum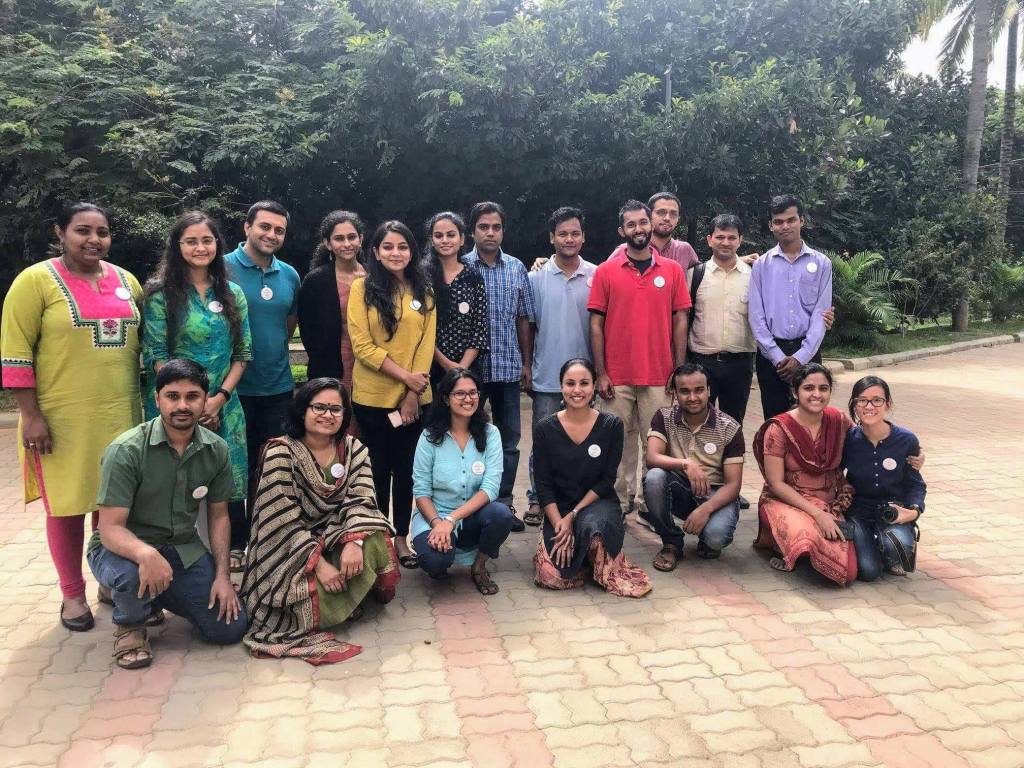 What does it take for an organization working in a remote part of India to create a lasting transformation in the education system? Well, we would say a blend of a vision, drive and opportunity to exceed their own expectations while inspiring change. It is high time for us to bring together the inspiring young entrepreneurs running such organizations and create a platform that will help them achieve success. This was the belief behind the birth of EduMentum, an incubator for organizations working towards systemic education transformation.
Earlier this month, 11 organizations from different parts of the country came together to form the second cohort of EduMentum. From a tribe of 6 organizations across 5 states to 11 organizations from 9 states, it has been quite a ride for us. Cohort '18, as we call them, underwent a week-long Base Camp in Bengaluru from 6th-11th August.  This Basecamp was the official induction of the cohort to EduMentum. They were introduced to their mentors, the media and the guiding force without whom this program wouldn't be a reality – Mr. SD Shibulal, co-founder, Infosys and permanent trustee, Shibulal Family Philanthropic Initiatives and Mrs. Kumari Shibulal, Managing Trustee, Shibulal Family Philanthropic Initiatives.
Education holds immense value for our patrons Mr. and Mrs. Shibulal. The following excerpt is his version on the need for incubators like EduMentum:
"Everything we have today and where we are is because of the education we received.
Quality continues to remain a concern in the education space. Even though our enrolment rates have improved and currently stands at over 90 percent, a lot still needs to be done to improve the way our children learn. This has increasingly become a community building exercise. The previous cohort with six organizations has now become a community. These organizations from different states are all sharing their knowledge with each other while doing their own work in their spaces. Now with 17 organizations, we are looking forward to this engagement on a larger scale."
The tribe that learns together, stays together: Story of Base Camp 1
Surrounded by the serenity that Don Bosco Skill Mission had to offer, our Cohort '18 had an engaging week at the Base Camp. Campfire, Maker's Space, and sessions designed on three fronts – Organization Building, Program Design and Building a deeper understanding of the education system – it was a great learning experience for our young change leaders.
Reflecting on the six days the cohort spent, Sushmita Singh, team Samait Shala said, "The base camp was an amazing learning experience. Giving us the big picture of the ecosystem and preparing us for the challenges at the ground level – all the sessions provided a platform to deepen our understanding of the education space and its problems that we aim to solve."
"The many conversations we had with facilitators and among the cohort, helped us gain clarity about our solutions by challenging our approach at multiple levels through Business Model Canvas, situational analysis among other amazing sessions."
Vatan Saini, representing Ayang Trust added, "After joining this cohort, I came across different people working in different geographies but towards a common goal – the improvement of the education system in India. I work in a remote location – Majuli Island, Assam and like me, other organizations in the cohort work in very different locations. The base camp was curated in such a manner that we all had the opportunity to know in depth about what it takes to run a successful school – catering to all our needs no matter how different.
Ending the week-long Base Camp on a fine note, Mr. Prabhu Chawla, Editorial Director, New Indian Express spoke to the Cohort '18 on the past and present status of education in India. Mr. Chawla, known for his popular talk show – Seedhi Baat on Aaj Tak said that he was fortunate to complete his education and degree in just Rs. 14.
"Education was an inexpensive affair when I was a student. The school was where children could stay engaged instead of sitting at home, doing nothing," said Mr. Chawla.
"Today, although education has progressed, making children more informed and competent, it needs to be promoted more among the underserved to ensure every child goes to school and completes their education," he added.
This Basecamp marked a wonderful start to the journey of EduMentum. With 17 organizations working across 12 states in India, we are positive that we will be able to create the ripples of change. This is just the beginning of a wonderful journey ahead.
-Written by Ms. Deepika Burli, Communications Lead, Mantra4Change