Coming together of all the Cohorts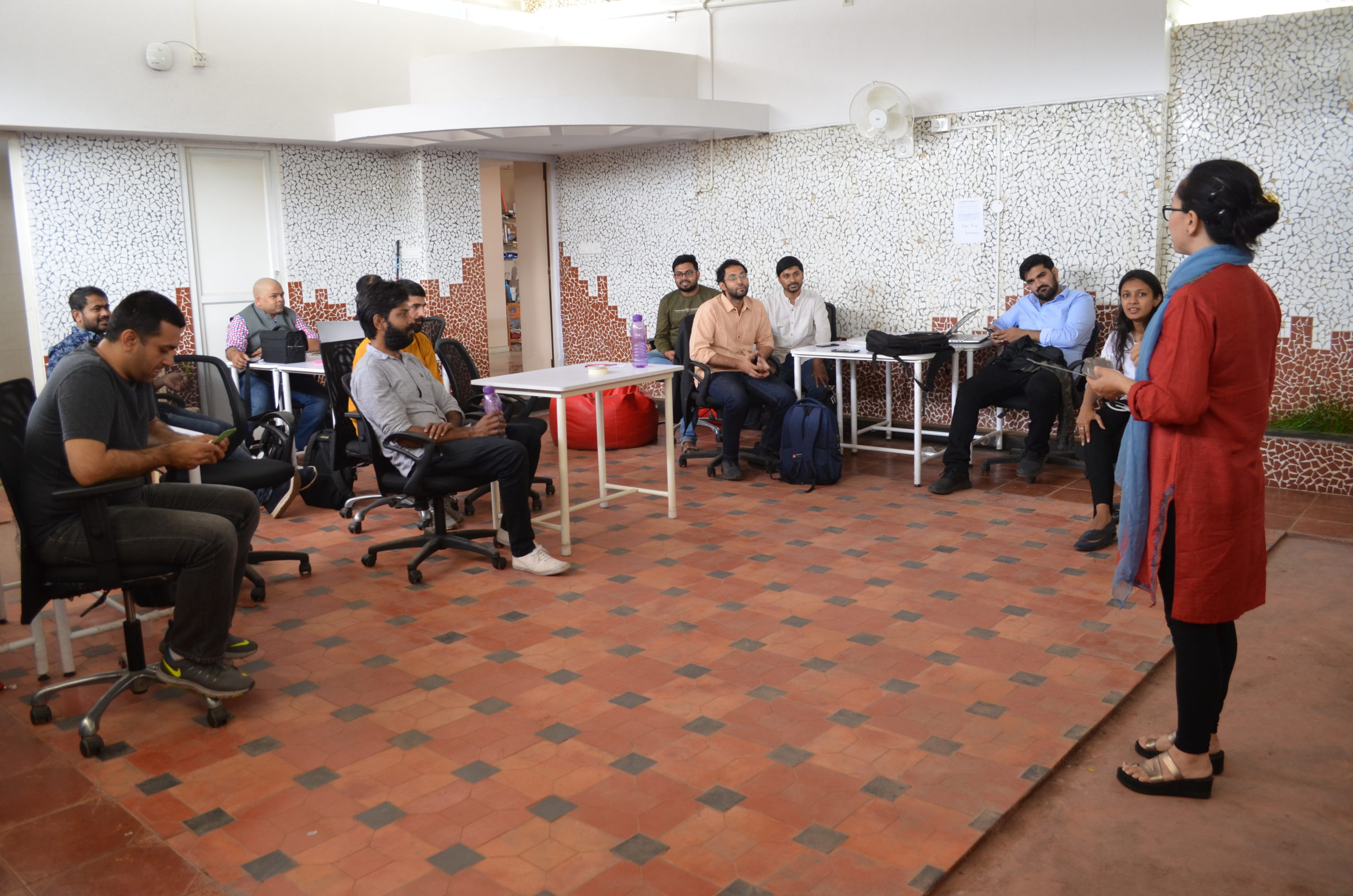 11-19th January was a very special time for us at EduMentum. Wondering why? Well, it was the time when our partner organizations across all the three cohorts came together to learn, share and grow together. Most of all, it was an opportunity for our young entrepreneurs to meet each other in person and feel like a part of a larger community.
The basecamp was designed in two phases: For organizations in the year 2 and year 3 of the incubation program (Cohort '18 and Cohort '19) and for organizations in year 1 (Cohort '20)

Cohort Alpha and 19
A new and exciting addition to our Basecamp this time were the Brain Dates where organizations got the much needed personalized support in the areas they struggled in. The topics covered were 1. Fundraising, 2. HR and organization building, 3. Program Design, 4. Communications.
After a series of intense discussions, the organizations charted out the next steps for themselves and left with a lot of ideas to think about.

Apart from the Brain Dates where organizations were able to gather insights from the experts in different fields, they also engaged in individual dates where they shared their learning and experience with each other. This exercise goes a long way in building communities of practice where instead of reinventing the wheel and starting afresh, organizations working in similar fields can pick up tried and tested ideas to solve their challenges. Discussions in these individual dates ranged from 'refining the narrative of their pitches to developing the human resource in their organizations.'
Reflecting on the experience, Nikhil, Co-founder Upkram (Cohort '19) shared, 'It was the kind of support that we were looking forward to. The individual support made us reflect on our practices and brainstorm on ways to improve it. We are leaving with more work for our organization but also feeling energized for the coming opportunities."

Post 2 days of brainstorming and planning for the future, both of our cohort were joined by our current cohort members. Continuing the legacy, our older cohorts welcomed the new ones with a series of fun and reflective activities.

Cohort 20

For Cohort 20, the basecamp was designed to focus on developing a robust program design for their programs. Building on the last Basecamp where the discussions were around defining the problem statement and Outcomes of their program, the theme this time was delving deeper into Monitoring and Evaluation. With a quick recap, their week-long workshop started with a presentation of their Outcomes Chain. They got quick and insightful feedback on their outcomes from their peers which helped them in refining it and moving to the next step.
Moving forward, the organizations delved deeper into understanding Monitoring and Evaluation (M&E) for three days. As an outcome of these three days, the organizations made a common M&E framework across different outcomes like Improving school culture, Improving School leadership, Improving teacher's motivation, etc. Looking at the diversity of the people who made it, it's a wholesome yet diverse framework that can be easily used by any organization working towards solving for education. Understanding the nuances of it,
the organizations also made an M&E for their own contextual programs in the given time.
As strategy plays an important part in building an organization, our mentor Mr. Sanjay Purohit took a session for all our three cohorts on the 'What, Why and How of Strategy'. As rightly mentioned in the session that strategy means choice, our organizations got more clarity on the kinds of choices they were making in their programs and the reasons behind these choices.

Mentorship plays an important part in the journey of an EduMentee. Hence, it was also the time that the organizations got to meet their mentors and share their challenges.
After defining their program and choices, it was time to present it to our Mentors through pitch presentations. Our organizations presented in two forms namely Program Pitch and Funding Pitch to our mentors and received insightful feedback on the same. Such pitching sessions become very important as being early-stage non-profits, these organizations have to interact with a lot of external stakeholders like potential funders, partners, school leaders, etc.
Emerging communities
Our current cohort is spread out in 8 different states. Looking at Basecamp as a collaborative space, our organizations also got a chance to discuss Communities of Practice between themselves. 'Summer exchange program between the organizations', 'Leveraging each other's expertise to integrate more activities in the existing program' etc were ideas that emerged from these discussions. These conversations will continue over our Communities of Practice calls in the coming months.

Sharing stories of change
As all our cohorts were together, it was also a great opportunity for them to interact with our patrons Mr. S.D Shibulal and Mrs. Kumari Shibulal. The change leaders shared their journey so far. It was wonderful to learn about their achievements. They also delved deeper into the understanding of their ecosystem and the challenges they come across.
It was heartening to see the growth the organizations have achieved in such a short span of time.
Closing the Loop
The week ended with a reflection from our partner organizations with a belief to learn and grow together as a community of change leaders.

Saldon Stanzin, founder, rZamba (Cohort 20) which works towards school improvement in Kargil reflected on her experience from the week. "Working in remote parts of the country can become very isolating as we aren't that well connected to the outside world. EduMentum Basecamps made me realize that I am not alone and there are so many possibilities to collaborate with organizations like mine. It's amazing to learn what the education ecosystem across India is like and how our faith in its improvement binds us all together."

This basecamp strengthened our belief in the power of community. In a span of 10 days, we would see brainstorming sessions happening and organizations committing to support each other beyond these forums. We hope to continue this energy going forward through our communities of Practice.