Three-year immersive incubation program for social organization in rural and tribal India

What does this mean for children in rural India?
Over the last few decades, a considerable number of social entrepreneurs have stepped up to transform this reality for rural and tribal communities. But soon they become a part of the Chain of Circumstances.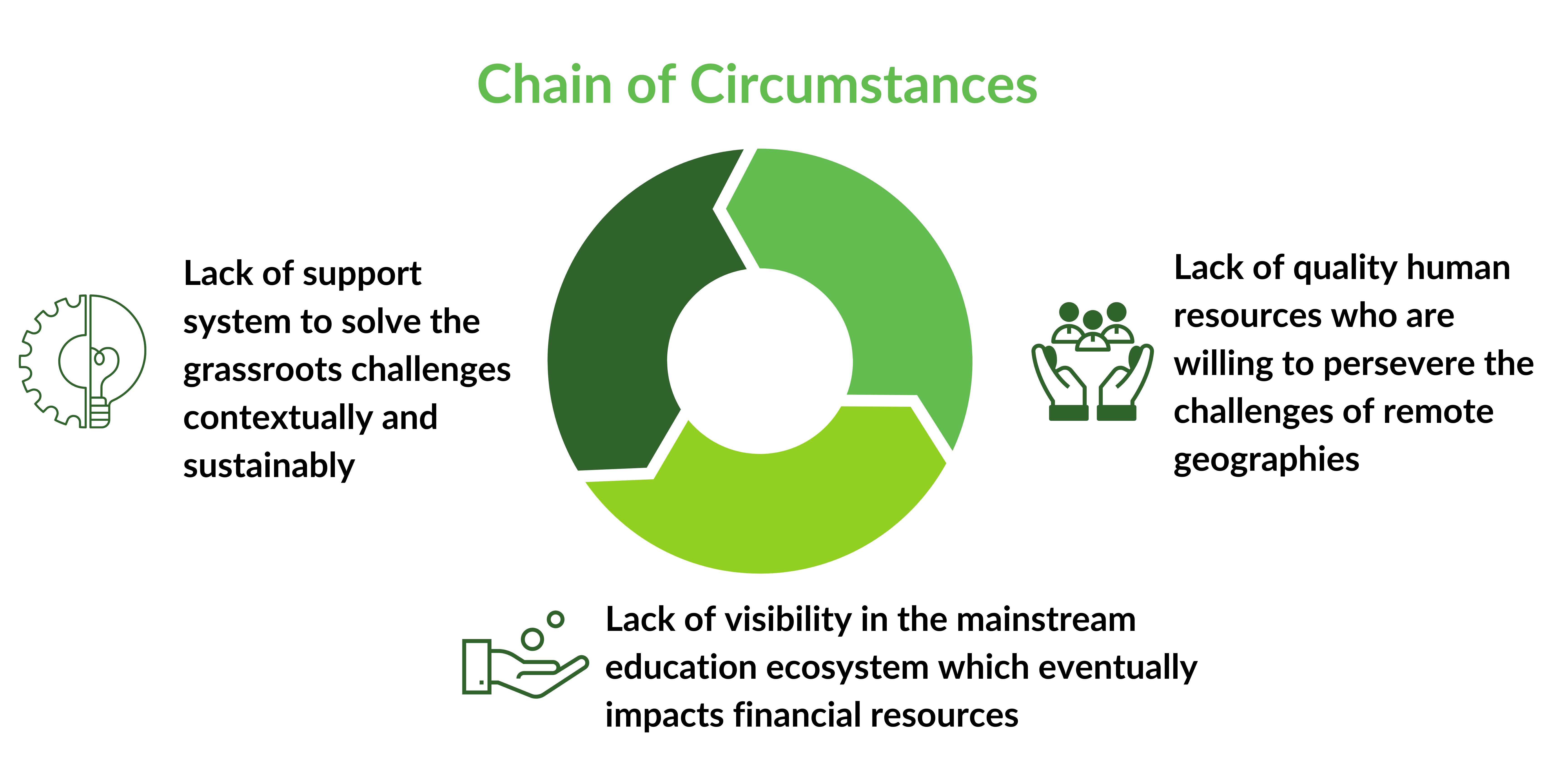 Our answer to this -
"Empowering an effective second layer of leadership in these organizations"

A second layer of leadership that is inspired by the commitment, enabled with skills and transformed by evidence to #ReimagineRuralIndia
EduMentum-R (Rural & Tribal) is an incubation program designed to support organizations based out of Rural & Tribal Geographies, a collaborative effort by Motivation for Excellence and Mantra4Change with support from the Remote geography Education Alliance for Children (REACH - India) Collective.
Our primary focus is to establish and enable the second layer of leadership in these organizations to strengthen -

EduMentum-R intends to support 9 organizations over the span of 5 years (3 organizations/year) to transform the learning experience for nine unique rural & tribal geographies of India.