eSpire '18 – Celebrating the journey of change leaders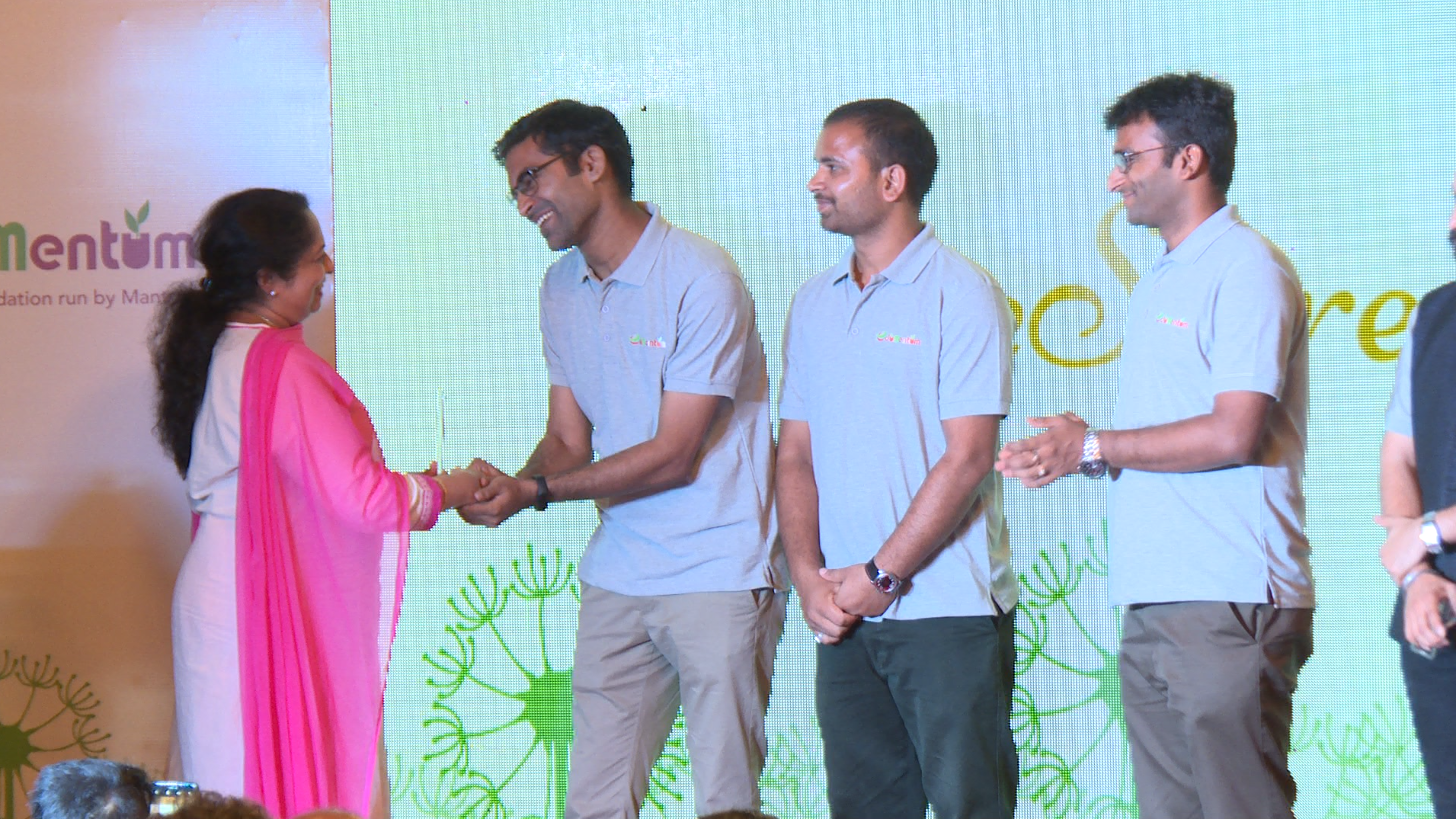 "It is good to have an end to journey toward, but it is the journey that matters in the end."
-Ernest Hemingway
This statement is quite true for any social change journey. We all know the end but are also aware that we might not be able to see it in our lifetime. That is why it is all the more necessary to celebrate the journey, especially of social entrepreneurs. In the eyes of society, it is still a crazy decision to enter the social sector that too as an entrepreneur. This path is not an easy one.
While interacting with  one of our applicants, we asked: "What is your biggest fear?" One such answer (anonymous) will be etched in my memory forever.
"When I entered this space, I knew that I will not make a lot of money here. It will be a good fortune if I can just meet my needs and also of my team members. The only thing that keeps me going here is the power of my idea and the belief that change is possible. My biggest fear is to see my idea failing and having to accept that change is impossible. If that happens, I would have wasted a significant part of my life for nothing. That is a nightmare. That is what keeps me up at nights and I just can't stop thinking of ways to make this idea work. That is the fuel that keeps me going."
This is not the story of just one individual but all the young believers who are a part of EduMentum. We are fortunate to be associated with people purely driven by passion. Are they crazy? Yes, they are. They are crazy enough to believe that things can be better, that it is worth a try. This is why their journey is worth celebrating.
Birth of eSpire
EduMentum is a 3-year incubation program. In the first year, which is also the most intense in the program, organizations spend a lot of time focusing on their program designs and organization building. At the end of year 1, they are ready to test their refined program in more units of operations. Metaphorically speaking, they are seeds in year 1. They start germinating and are ready for growth by the end of the year. It is a lot of work but the fuel of passion and belief keeps them motivated. In order to celebrate this spirit, we launched eSpire.
eSpire is a platform where all our incubatees get to share their respective journeys with a wider audience. They share the power of their ideas. "Spire" in Danish means budding and this evening marks the same for our cohort members. It is an evening of inspiration and celebration.
The story so far
The first eSpire was conducted for our cohort Alpha on June 29th, 2018. It was a memorable evening. Our organizations took the stage to talk about their stories. It was a beautiful mix of emotion, passion, and belief. The 6 organizations presented their ideas in the most inspirational manner.
From the idea of talking about empowered School Management Committees to transforming Punjab from a drug capital to knowledge capital, their stories left us all in awe. This evening spoke about the true potential of the youth of today. These young bright minds, having left ludicrous careers behind, working towards an empowered education ecosystem convinced the audience to believe in change. Their energy was contagious.
What made this evening more special?
This evening was a perfect blend of budding leaders and veterans in the field. The evening witnessed our patron Mr. S.D. Shibulal talking about the importance of entrepreneurship in the social sector today. He, being an active player in the non-profit ecosystem with initiatives like Vidhyadhan, Vidhyakreeda, Vidhyaposhak, ShikshaLokam and Advaith Foundation, highlighted how we should be focusing on solving the problems of education for a better future.
Our mentor Mr. Sanjay Purohit also shared about the need for contextual solutions and the importance of empowering the ecosystem.
We were also joined by Mr. Murugan Vasudevan, Head – South Asia, Social Innovation Group, Cisco; Mr. Gautam John, Director of Strategy at Nilekani Philanthropies, and Ms. Prakriti Panwar, VP and Head Diversity Inclusion & CSR, Wells Fargo for a panel discussion. They shared their inputs on "The importance of having effective support platforms like incubators in the education space." Facilitated by our mentor Mr. K.L Mukesh, Venture Partner, Unitus Ventures, this was an enlightening session.
In all, eSpire '18 was a beautiful concoction of knowledge and inspiration. The highlight of this evening was the contribution of all our mentors who helped us make this evening a grand success. A platform is as great as the people who attend it. We were fortunate to be joined by some of the most eminent change leaders from different sectors.
This marked the first major milestone in the journey of our change leaders as well as EduMentum. It was an emotional evening for all of us. The idea of EduMentum had finally taken a shape and was "spiring" already. Each milestone in a journey should be celebrated and what way to celebrate!
Our incubatees were surrounded by people who believed in their potential and were there to encourage them to keep marching ahead on their path. We are positive that with this support and faith, all of our cohort members will definitely witness a future where they see their idea taking a shape. They will witness a future where they will realize that all the struggle, the challenges, and the perseverance were worth it.
Written by Poonam Shukla, Program Director, EduMentum