The Non-Profit Merger| A Story of Synergies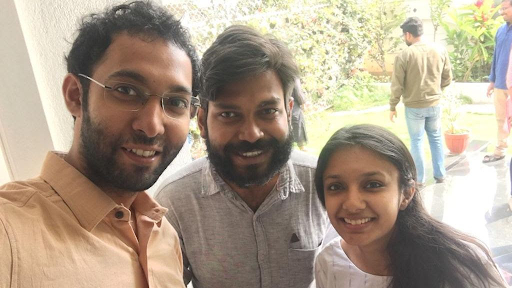 "When we started discussing our work and our vision, it just didn't make sense to work separately anymore." — Jonathan (co-founder of Barefoot edu Foundation) on meeting Shubhankar (founder of erstwhile Lantern Edusports Foundation)
EduMentum is proud to announce a first of its kind merger between two of its cohort members from different batches. Barefoot Edu Foundation of Cohort'19 and Lantern EduSports Foundation of Cohort'20 have merged together to assimilate the strengths of each change leaders from the two organizations. The merged Barefoot Edu Foundation is built on the vision where "All teachers & school leaders are empowered to make education stimulating and meaningful for children."
The story of this merger reminds us of the famous words of Henry Ford, "Coming together is a beginning. Keeping together is progress. Working together is success." 
Coming Together
In the month of June 2018, Subhankar met Jonathan at the final selection round of Edumentum's Cohort 19. Both the founders got a brief chance to interact and exchange numbers before going for their respective Pitches.
Where Barefoot Edu Foundation focuses on early childhood care and education for under-resourced children by building the capacity of caregivers (anganwadi workers and community members), Lantern Edusports Foundation works with the underprivileged communities of Maharashtra, with the school leaders, teachers, and sports coaches by building their capacities to provide holistic education to all children of the community. They realised how both their focus areas are ultimately convergent. However, as it turned out eventually, Barefoot Edu Foundation was inducted into the Cohort'19, and Lantern Edusports Foundation was selected in the following year to be a member of Cohort'20.
The two continued to follow the progress of each other on social media, but it was not until in January 2020, that they met again during Edumentum's Basecamp – a platform where all change leaders from across the cohorts meet, interact and exchange ideas.
Subhankar recalls that it was during the strategy session conducted by Mr. Sanjay Purohit (Mentor at EduMentum) that they got to comment on each other's strategies and how they can improve. They took this platform as an opportunity to explore possibilities to collaborate. Given both the organizations operated in the same geography, Mumbai, they decided to follow-up on their collaboration ideas after the basecamp ended.
Keeping Together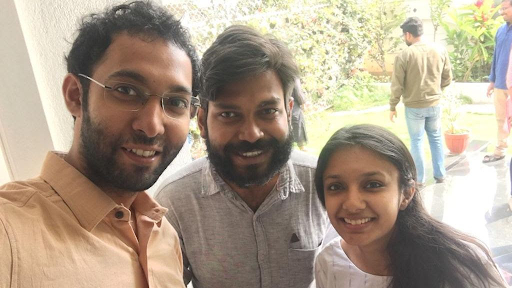 Connecting over the shared common vision and end goal, they decided to observe the functioning of each organization. Seeing how similar their work ethics and passion for change were, they decided to jointly conduct projects. Their first collaborative project is Changemakers Fellowship to build teacher capacities. The synergy was instantly felt, both professionally and personally.
As Jonathan explains, "if you have a big vision, you cannot do it alone. It is difficult to expand while being contextually specific, taking into account the different voices that we want to empower. Barefoot Edu Foundation was built to be a space where anyone sharing the vision and underlying ethics, can undertake any project." This was supplemented with Subhankar's approach of holding no ego or craving for titles, when the ultimate aim is to make sure the work gets done, effectively.
With a common vision in mind, the three change leaders, Subhankar, Saumya, and Jonathan, decided to combine resources, by sharing office space, hiring the same CA and other administrative staff to cut down on costs and time spent on administrative tasks. 

Working Together
Having found complementary skill sets and benefits from combining resources, the broad roles are now divided among the three Directors of the merged Barefoot Edu Foundation.
With sharp attention to detail, Saumya now overlooks the program design; with extensive experience in strategy making, Jonathan focuses on development and communication; and with phenomenal management skills, Subhankar looks into the Operations.
Since Barefoot Edu Foundation had already met with the legal compliances and had operations in multiple locations, the name remained unchanged, and with that, they announced their merger to all the stakeholders (partner schools, funders, students).
Thus, with joint operations, combined resources, and shared vision, the new Barefoot Edu Foundation has a team of 17 members across 3 geographies- Mumbai, Karnal, and Jaipur catering to over 50 teachers, more than 250 aspiring women community leaders, and over 2000 children. The newly merged organization, as evident, is all geared up to create a wider impact in the ecosystem.
Advice from the torchbearers
The new Directors have identified the following factors as the key drivers to collaboration and subsequent merger in the social sector:
Subhankar appreciates the good fortune and the opportunity he got to meet like-minded people with shared beliefs, complementary skills, who are also open to collaboration. He highlights the importance of platforms, like Edumentum, where social entrepreneurs can meet, discuss ideas, network, and reach out to similar organizations. In the development sector, it is not good to be isolated. One must always seek such opportunities to meet motivated and passionate entrepreneurs with an aspiration to scale and create a wider impact. Once, you find such like-minded individuals, it is equally important to lay down the expectations clearly, with the ability to have open and direct discourse.
Empowering the ecosystem
Currently, the organizations are in the process of realigning their goals and expectations, merging their teams, working with stakeholders, and figuring out internal management. They hope to enjoy this transitional phase, while also trying to make it as smooth as possible for everyone concerned. Due to the pandemic, many projects have been modified or improvised to meet the requirements of the present times. With crisis and opportunity in their strides, they are on their journey to chart new paths.
-Written by Ms. Deboleena Dutta (Team EduMentum)